Easy and Enjoyable Fall Hike Around Tokyo: Mt. Oyama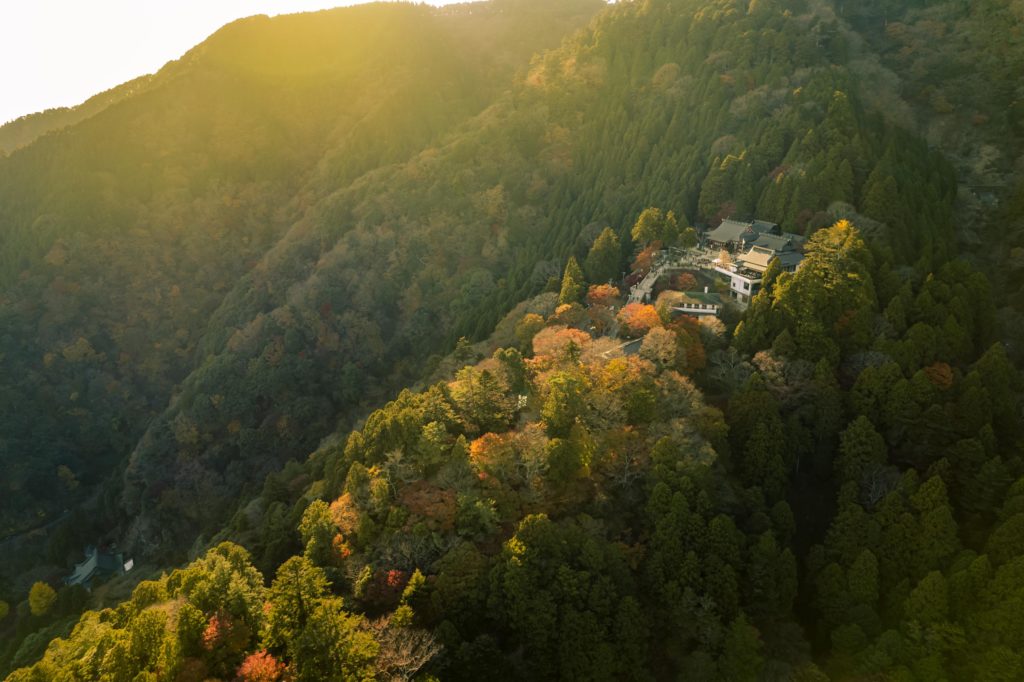 In Japan, the fall season means "fall leaves". In this season, the scenery that encompasses an atmosphere that can only be felt in Japan with fall leaves, temples, and shrines attracts not only Japanese but a lot of overseas visitors as well. When talking about the most popular fall leaves spots, Hakone and Kamakura close to Tokyo tend to come up but in reality, the Mt. Oyama area is a definite recommendation.

"Mt. Oyama" is a popular spot for mountain climbing day trips which you can reach in 90 minutes from Shinjuku Station in Tokyo. In addition to the occasions of the four seasons of nature, there are also historical power spots that have attracted the beliefs of people from far and wide since the old days. In the fall, the area is famous as a fall leaves viewing spot visited by a lot of people.

This piece introduces some great recommended spots for Mt. Oyama in the fall. Together with the "Tanzawa-Oyama Freepass", your memorable trip will also become significantly wallet-friendly!

About Mt. Oyama
Mt. Oyama located in Kanagawa Prefecture close to Tokyo is a beautiful mountain that measures 1,252 meters in height with rich nature and historical culture. Also called "Rainy Mountain" in Japanese, it has attracted believers as the mountain of gods that protect the realm and the seas since ancient times. In the Edo period, the area was very popular among the common people for its pilgrimage that entailed an easy climb up the mountain called "Mt. Oyama Pilgrimage." The Mt. Oyama Pilgrimage was accepted as a part of the Japanese cultural heritage in 2016. Depending on the season, various traditional events are still held today, and traditions and culture continue to be passed down.


Oyama Afuri-jinja Shrine Shimosha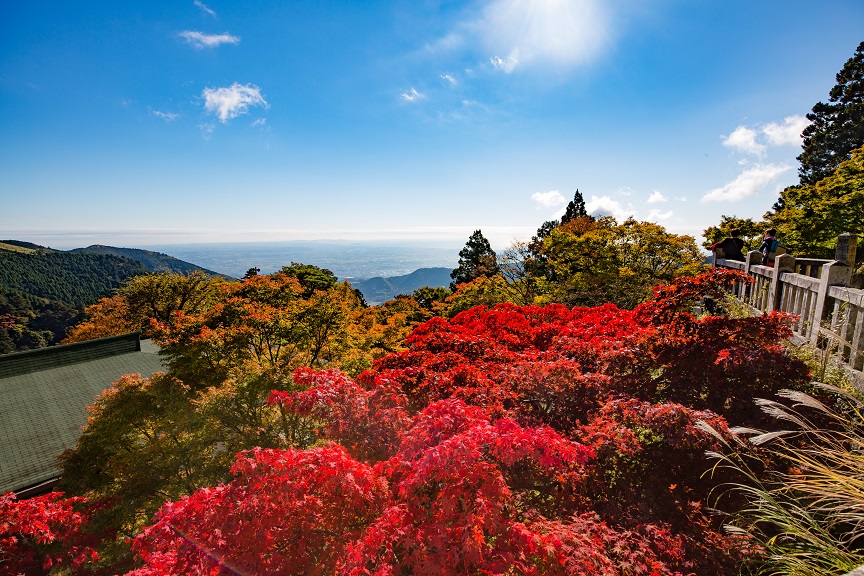 Located in the middle of Mt. Oyama, "Oyama Afuri-jinja Shrine Shimosha" is right next to the last stop on the Oyama Cable Car's last stop "Afuri-jinja Station." Using the cable car, the shrine can be easily accessed. The view from the shrine has been awarded 2 stars in the Michelin Green Guide Japan.
Oyama-dera Temple
Oyama-dera Temple was built in 755 with its iron statues of Buddhist deity Fudo Myo-o and the two accompanying deities designated as important cultural properties of Japan. In fall, the bright red maple trees on the steps leading up to the shrine create a tunnel-like spectacular scenery.
Teahouse Sekison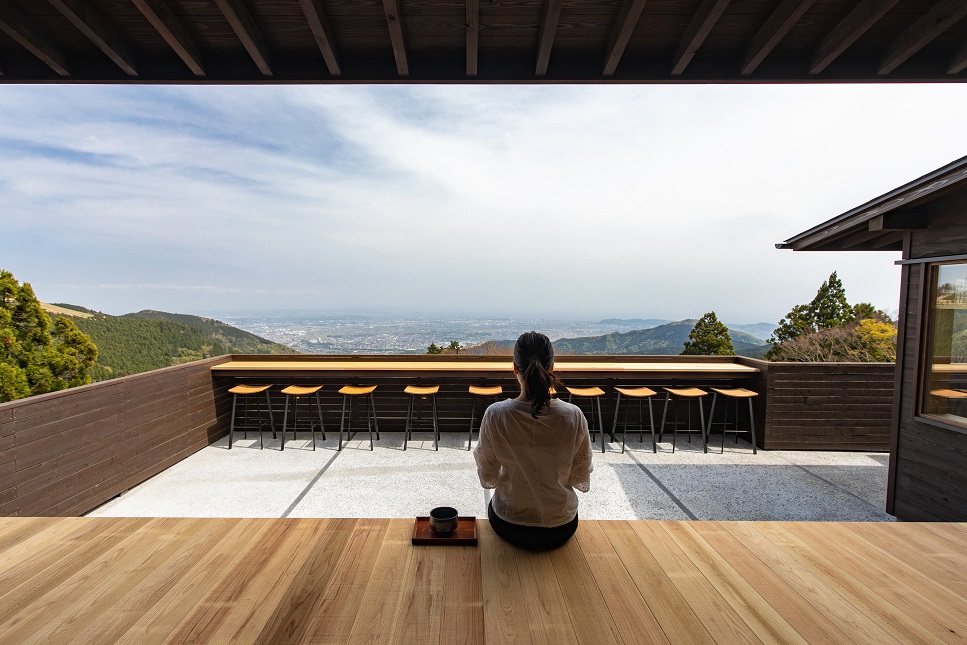 If you would like to take some time to enjoy teatime as you view the fall leaves, "Teahouse Sekison" is your go-to spot.

Teahouse Sekison is adjacent to the Oyama Afuri-jinja Shrine Shimosha, offering various types of seats on the terrace, verandah, tables, and in Japanese-style rooms. From the terrace seats, you can enjoy a panoramic view of the fall leaves and the Sagami plains, a view that will make you want to take pictures for sure.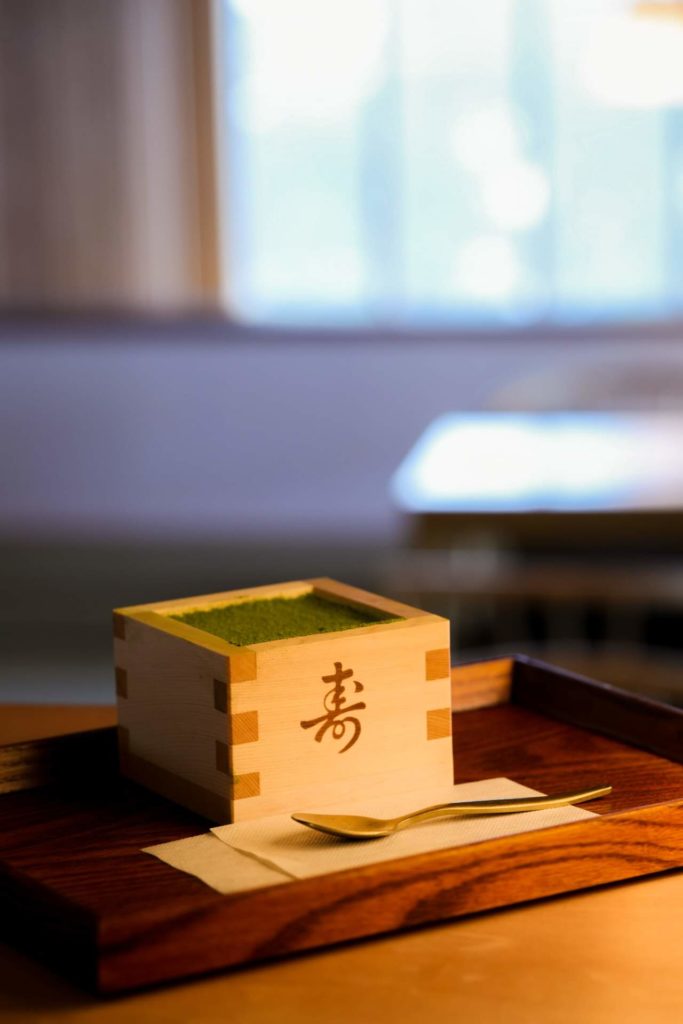 Here, you can taste the coffee and green tea brewed with the famous pure waters of Mt. Oyama, as well as the tiramisu made with domestically produced Japanese matcha served in a traditional wooden box.
Enjoy the delicious specialty tofu on Koma-sando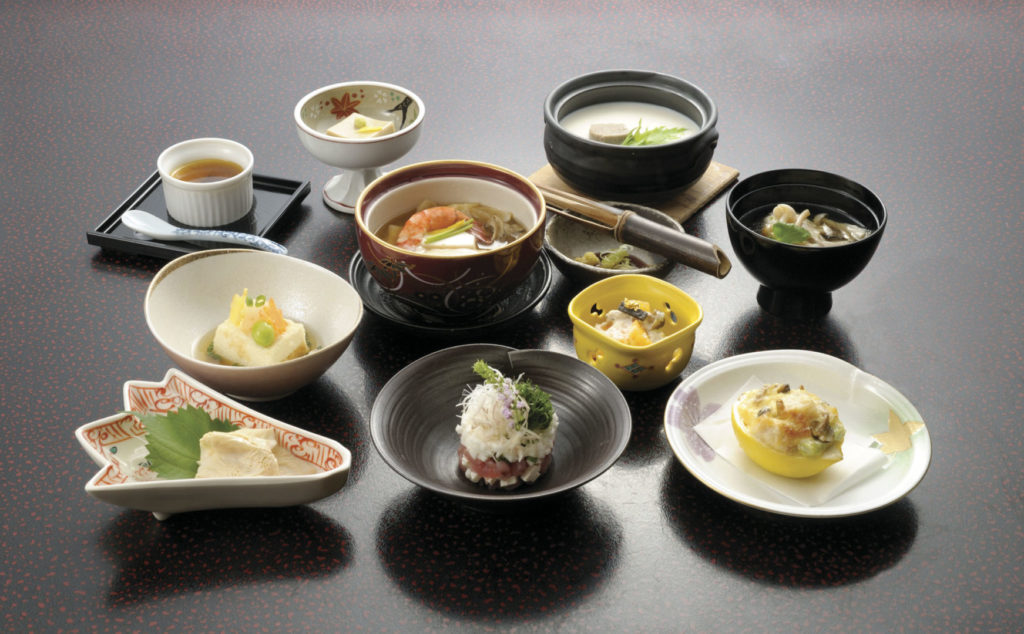 Since you are already in the Mt. Oyama area, don't miss out on the famous Mt. Oyama tofu. Mt. Oyama tofu is made from Mt. Oyama's pure waters, specially selected soy beans, and nigari ("bittern"). At the inns and restaurants on the Koma-sando approach to the shrine, tofu kaiseki cuisine that uses Mt. Oyama tofu, etc. tofu dishes can be tasted. There are shops that give discounts for displaying the Tanzawa-Oyama Freepass.
Special seasonal light-up event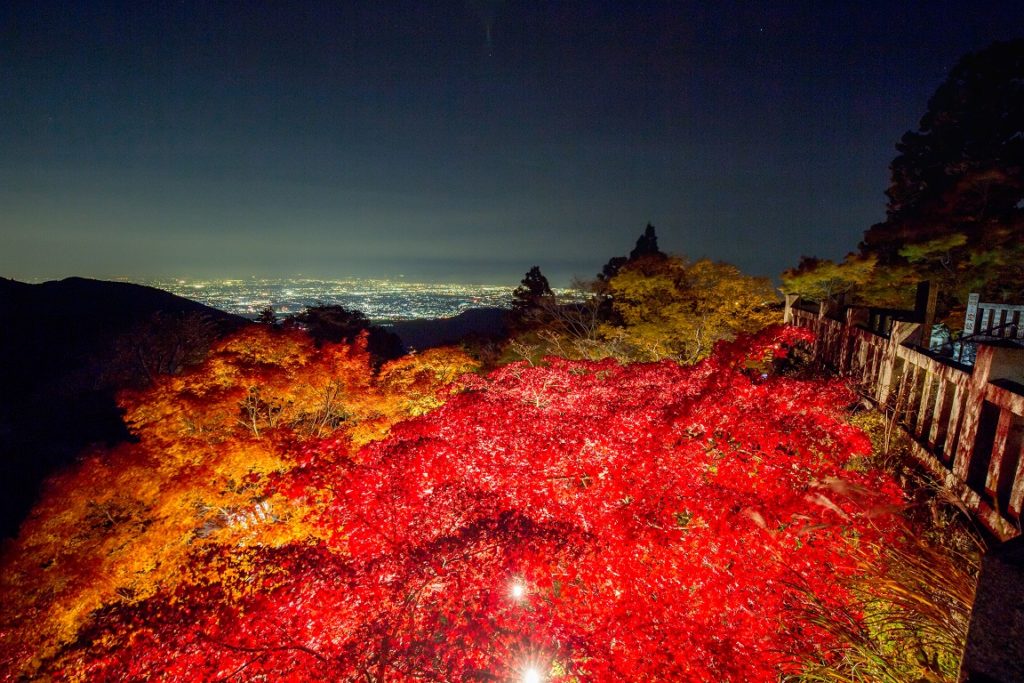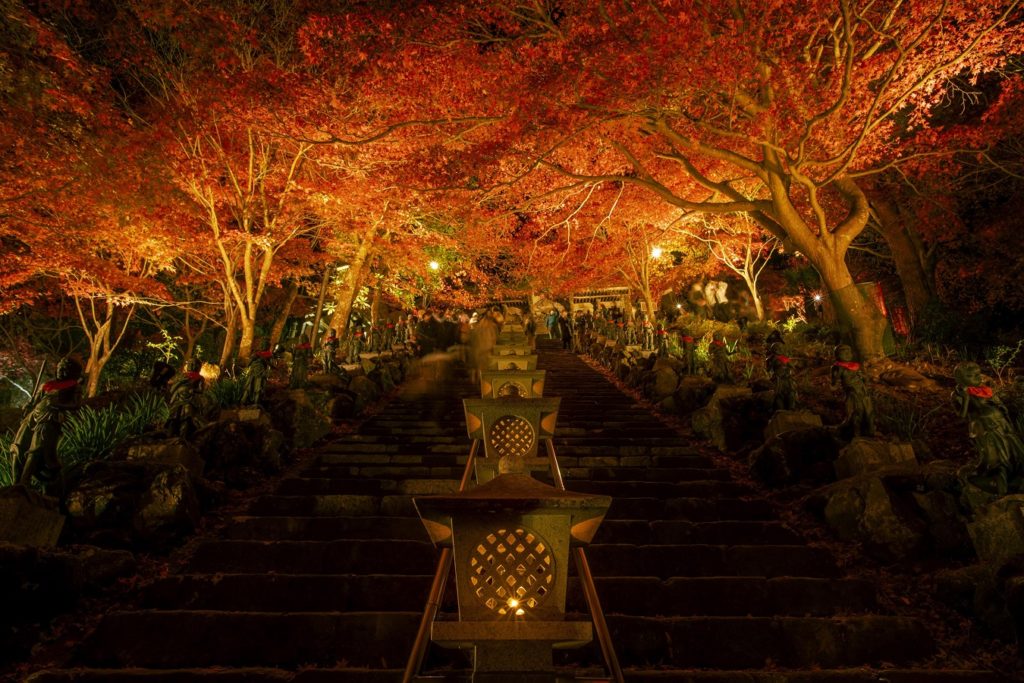 At Oyama-dera Temple and Oyama Afuri-jinja Shrine Shimosha, a light-up event is held every year in late November, a scenery of fall leaves different from the daytime can be enjoyed at night. During the event period, Oyama Cable Car extends its operation hours, meaning that you do not have to worry about access.
Enjoy the breathtaking illuminated fall leaves and the night view of the Shonan area from Afuri-jinja Shrine Shimosha.

About Tanzawa-Oyama Freepass
Tanzawa-Oyama Freepass is a ticket that allows discounted travel in the Tanzawa/Mt. Oyama area. There are two types of tickets available, A Ticket which includes an Oyama Cable Car ticket, and B Ticket which does not include an Oyama Cable Car ticket. With these tickets, you can ride the Odakyu Line (between the departing station and Hon-Atsugi Station to Shibuya Station) on a discounted round-trip train ticket and ride freely the Odakyu Line (between Hon-Atsugi Station and Shibuya Station), the designated bus routes, the Oyama Cable Car (with A Ticket only) for two days. To explain how much money you can save, for example, with just a roundtrip from Shinjuku Station to Afuri-jinja Shrine Shimosha, Ticket A will save you 444 yen while Ticket B will save 284 yen. In addition, you will receive special service and discounts at approximately 30 facilities including hot springs and restaurants with both ticket types. Plus, "Digital Tanzawa-Oyama Freepass" is also available, meaning that you can purchase the ticket whenever and wherever making your trip even more convenient.



Mt. Oyama is a place where you can enjoy nature in four seasons while fall entails a special attraction. In addition to other attractions, we recommend enjoying the fall leaves while hiking, as well as from the window of the Oyama Cable Car. Make sure to get your "Tanzawa-Oyama Freepass" to go enjoy Mt. Oyama this fall.