Limited Express Romancecar70000 series GSE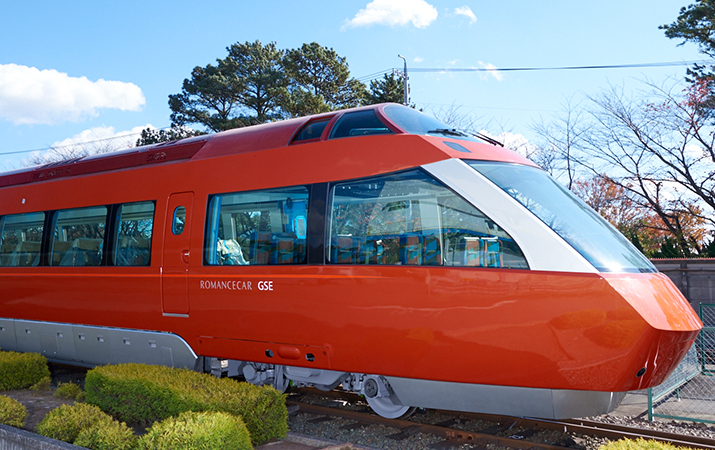 The observation deck seats provide excellent viewing of the vibrant scenery, and the consecutive windows along the car side allow passengers to enjoy the scenery that flows by throughout the seasons. This series was designed with plenty of space for suitcases and other large baggage, is equipped for Wi-Fi, and takes into consideration universal design for accessibility, meeting the needs of a wide range of passengers.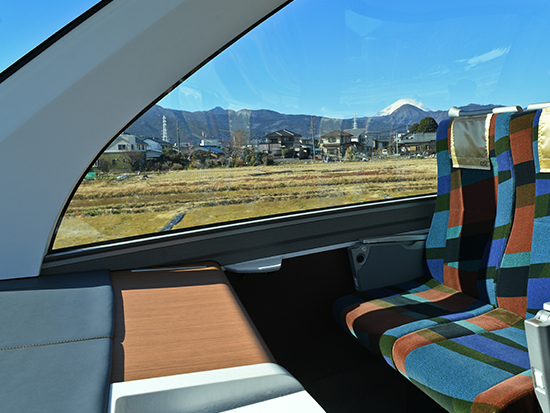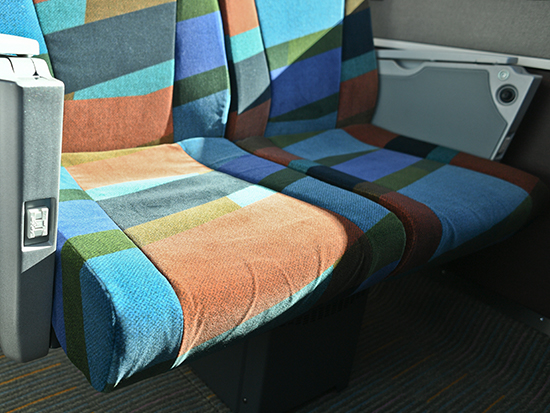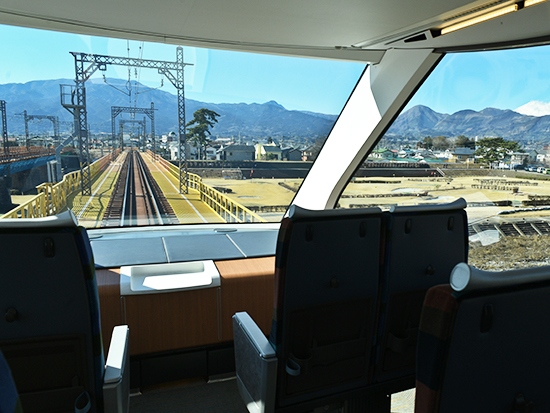 Limited Express Romancecar30000 series EXEα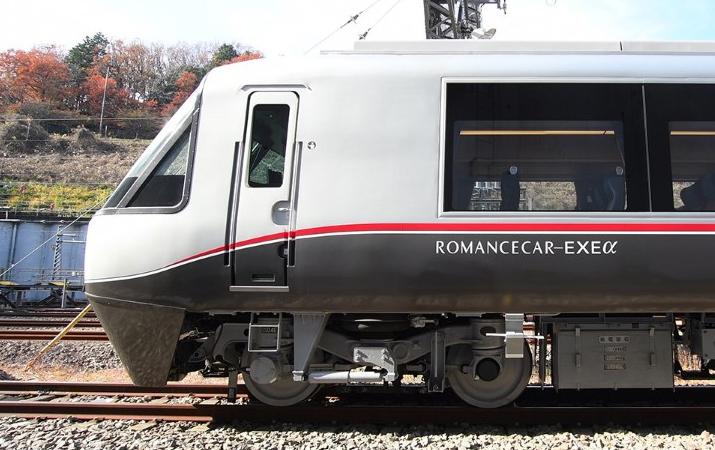 The ROMANCECAR EXEα ("ekseh alpha") 30000 series debuted in March 2017. It was conceived as a minor upgrade of the ROMANCECAR EXE, adding additional elements for a more pleasant car.
The exterior is simple featuring just two body colors, moonlight silver and deep blue metallic, with the traditional Romancecar vermillion-orange line. A stylish, impressive design.
A great deal of care went into the interior, which has a natural design. With a basic tone of beige for the seats, a combination of direct and indirect illumination systems create a bright atmosphere.
The head covers and a portion of the seats are blue, and brown was selected for the walls and floor, for a space that is both relaxed and elegant.
For storing suitcases, dedicated luggage space is provided. The restrooms are equipped with multipurpose features, including a warm water bidet, to provide convenience for those sightseeing or traveling as well as for passengers with children or using a wheelchair.
In addition, accessibility, security cameras and other design considerations ensure a safe, worry-free trip.