Loads of sighsteeing spots for magnificent views of Mount Fuji, the symbol of Japan.
Mount Fuji, Japan's highest mountain, is located about 100 kilometers west of Tokyo, and on its northern side lie the Fuji Five Lakes. To the southeast of the moutain is Hakone, and the Tanzawa Range is to the east.

At 3776 meters, Mount Fuji is the highest mountain in Japan, and its solitary peak and gentle curves are surrounded by rich, verdant and unspoiled nature. The mountain attracts many climbers during summer, while in winter, its snow-covered slopes gleam pure white in the sun. Known as a sacred mountain, Mount Fuji is a climb that everyone should undertake once in their life.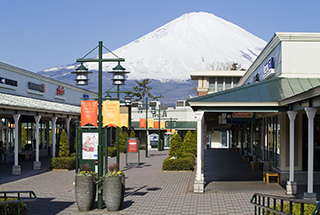 Gotemba Premium Outlets®
With around 210 shops offering many well-known brand labels at discount prices, this shopping mall is always bustling with visitors.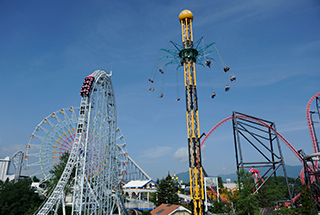 Fuji-Q Highland
An amusement park with 14 rides appearing in the Guiness Book of World Records, Fuji-Q Highland draws thrill-seekers from around Japan and throughout the world. Hold onto your hat as you take on the Fujiyama, a monster roller coaster with a 70-meter drop.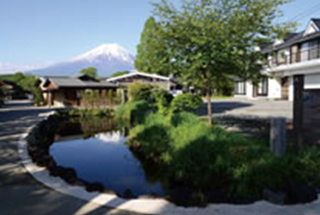 Oshino-hakkai (Eight Springs of Mount Fuji)
Just a few kilometers from Lake Yamanaka, these springs are fed with water that has been filtered for more than 20 years and is so clear you can see the fish swimming at the bottom of the ponds.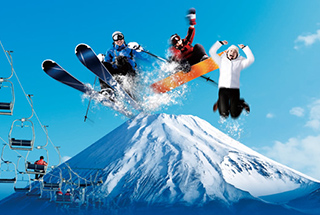 Snowtown Yeti
About 30 minutes from the Gotermba interchange! A prime location to ski with Mount Fuji in the background.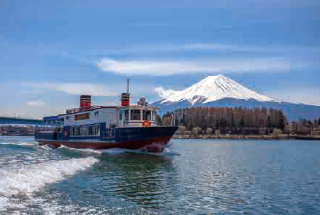 Lake Kawaguchiko Pleasure Cruise
The Lake Kawaguchi pleasure cruise "En Soleil" is a 10-minute walk from Kawaguchiko Station, and the landing area is at Funatsu Beach on the shore of Lake Kawaguchi.

Odakyu Limited ExpressRomancecar
With just the addition of a limited express surchage, use your Discount Pass to enjoy the relaxed comfort of the Romancecar with reserved only seating. See the website for fares, sales locations and other information.

95 minutes
Browse vacant seats for Limited Express Romancecar


Online Purchase System