【Important Notices】
In order to prevent the spread of coronavirus(COVID-19) infection, the sales of this pass has been temporarily suspended.
Ride the Odakyu Line and various transportations in Hakone, Enoshima and Kamakura as much as you like!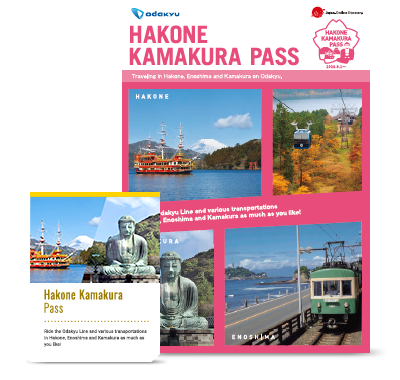 Use this pass for more affordable enjoyment of the Odakyu Line and various transportation
in Hakone, Enoshima and Kamakura.
This pass is only for tourists visiting Japan.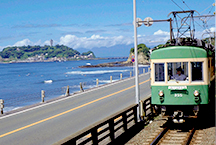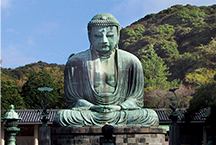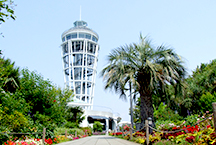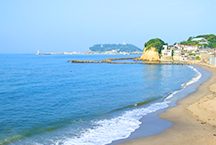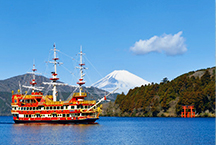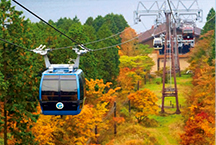 About the Hakone Kamakura Pass
Map of Hakone and Enoshima-Kamakura Area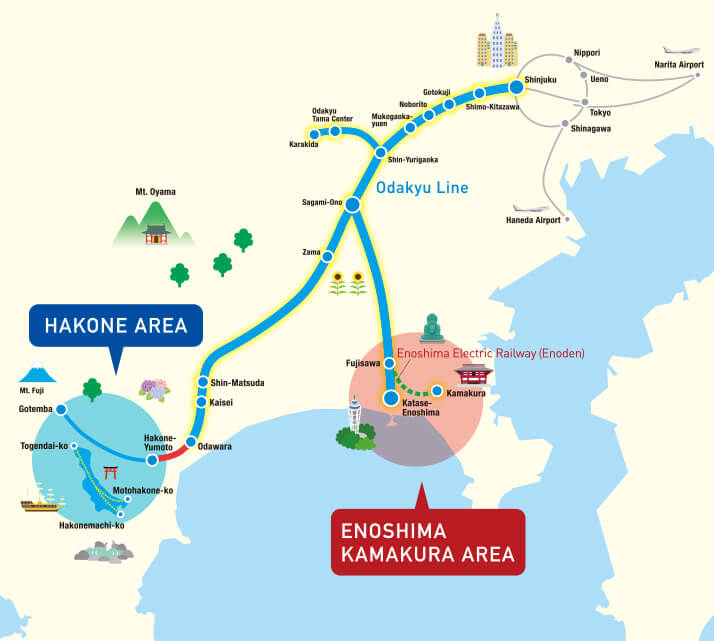 Map of Hakone Area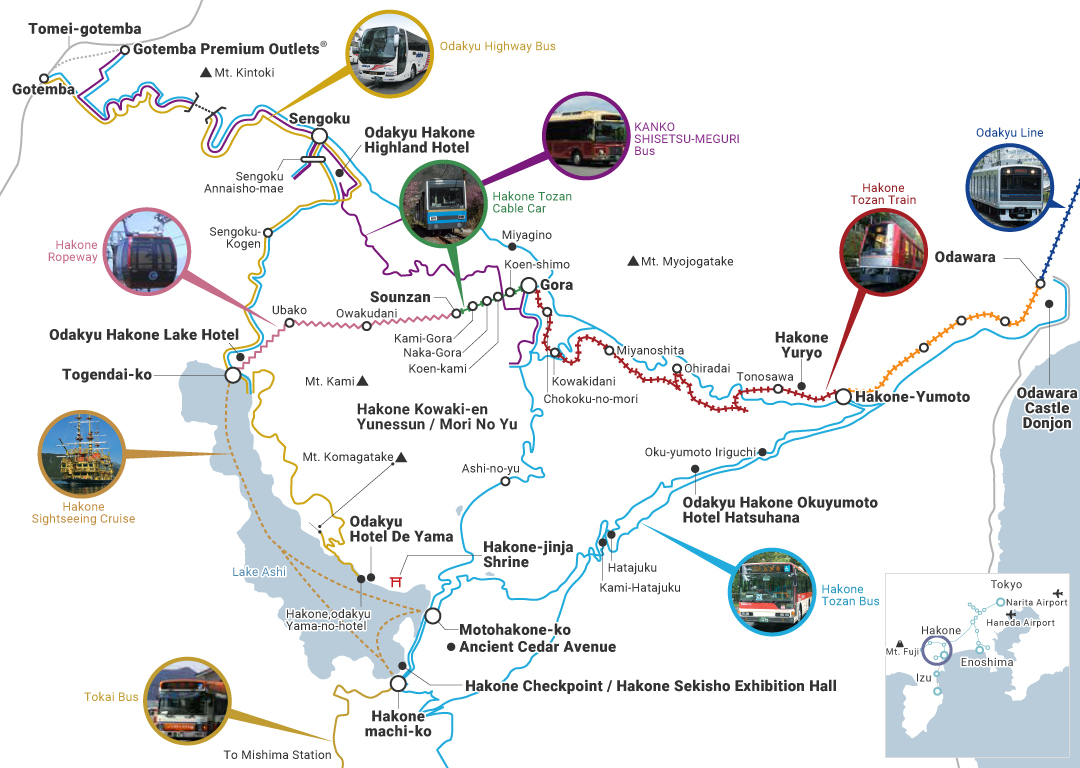 Map of Enoshima and Kamakura Area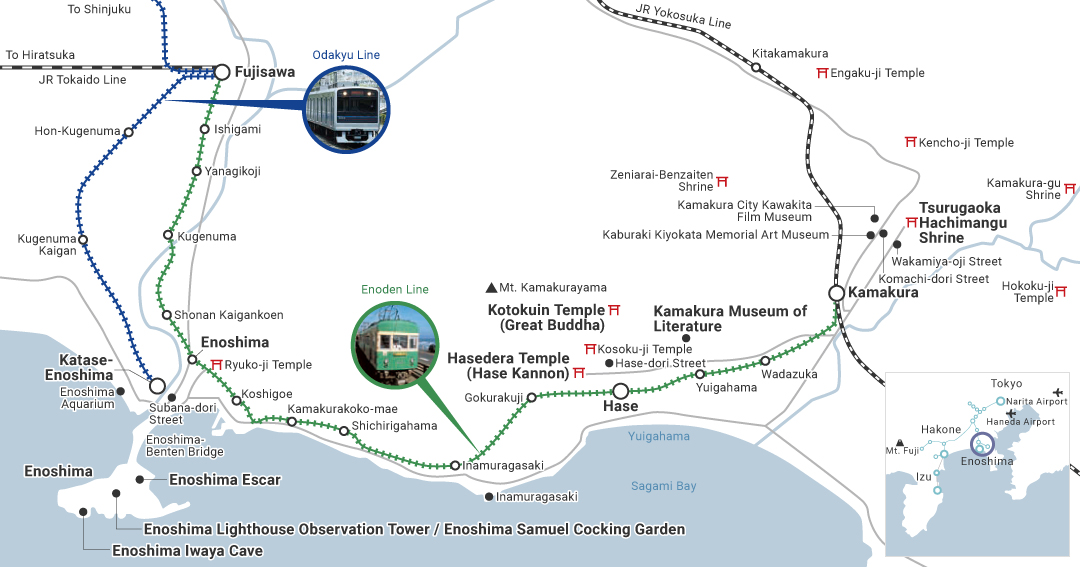 Fares
Valid for 3 days

Adults
Children
7,000 yen
2,250 yen
Notes:

• A separate Limited Express Romancecar ticket is required to use the Romancecar.
• Applies to children 6 to 11 years of age.
Participating Facilities Offering Discounts
Show your Hakone Kamakura Pass at the entrance of the participating establishment to receive the discount.
Hot springs and beauty salons

Hot springs and beauty salons

Hakone Area

Kappa-Tengoku
Yunosato Okada
Hakone Kowaki-en Yunessus / Mori No Yu
Odakyu Hakone Lake Hotel: YUBO - MAYU NO MORI
Hakone Yuryo

Enoshima and Kamakura Area

Museums

Museums

Hakone

Kamaboko (steamed fishpaste) Museum of Suzuhiro Corp.
Honma Yosegi Museum
Kanagawa Prefectural Museum of Natural History
Hakone Kitahara Toys Wonderland
Hakone Local Museum
The Hakone Open Air Museum
Hakone Museum of Art
Hakone Glass Forest Venetian Glass Museum
Museum of Saint-Exupéry and The Little Prince in Hakone
Hakone Mononofu-no-Sato Art Museum
Pola Museum of Art
Lalique Museum, Hakone
Narukawa Art Museum
Nakagawa Kazumasa Art Museum
Okada Museum of Art

Enoshima and Kamakura

Kaburaki Kiyokata Memorial Art Museum Kamakura City
Kamakura City Kawakita Film Museum
Kamakura Museum of Literature

Historical sites

Historical sites

Hakone

Odawara Castle Donjon, Odawara Castle History Museum
Hakone-jinja Shrine and Treasure Museum
Hakone Sekisho checkpoint and Hakone Sekisho Museum
Mishima-taisha Treasure Museum

Enoshima and Kamakura

Enoshima Iwaya Cave (Enoshima sea cavern) (historic site)

Parks and botanical gardens

Parks and botanical gardens

Hakone

Hakone Gora Park (show Freepass for free admission)
Hakone Botanical Garden of Wetlands
Chichibunomiya Memorial Park

Culture, sports and entertainment

Culture, sports and entertainment

Hakone

Hakone Gora Park Craft House (Handicrafts Studio)
Mori-no-Fureaikan Hall
Hakone-en Golf Course Golf Driving Range
Hakone Kuzuryu-no-mori Park
Hakone Aquarium
Hakone Pottery Studio
Hakone Sengokuhara Prince Hotel Tennis Courts
Forest Adventure Hakone

Restaurants and Shops

Restaurants and Shops

Hakone

Togendai View Restaurant
Owakudani Sky Restaurant
Ashinoko-chaya Tea House
Odakyu Hotel de Yama (lunch)
Odakyu Hakone Highland Hotel (shop)
Odakyu Hotel Hatsuhana (shop)
Gotemba Premium Outlets®
Otome Pass Fujimi-chaya Tea House
Hakone-no-Ichi (at Hakone-Yumoto Station)
Hakone Tozan Souvenirs Yumoto Station shop (seafood market)
Hakone Tozan Souvenirs Gora shop (Four Seasons)
Cafe. St. Moritz Gora
Gora Station Shop
Hakone Hotel Kowaki-en (lunch/buffet)
Hakone Café

Enoshima and Kamakura

iL CHIANTI BEACHE (5% discount for food and drink)
Kamakura Prince Hotel/Restaurant "Le Trianon" (5% discount for food and drink)
Ristorante Amalfi (5% discount for food and drink (cash only))
Amalfi DELLA SERA (5% discount for food and drink (cash only))
Kamakura Komachi Ichiba Furin (5% discount for food and drink (cash only))
AMALFI CAFFÈ and DOLCE (5% discount for food and drink (cash only))
Hama Ryori Aratama (5% off)
Aratama Seasonal Cuisine

Other participating locations

Other participating locations

Hakone

Hakone Sightseeing Ship Special Cabin (Discount on special cabin surcharge [one way])
Komagatake Ropeway
(No unlimited boarding. Discount fares available.)
Hakone Baggage Service (luggage delivery service)

Enoshima and Kamakura

Enoshima Lighthouse Observation Tower
Hase Temple (free gift)
Kamakura-gu shrine
Tourism Information for the Valid Area
Recommended Places to Visit in the Hakone Area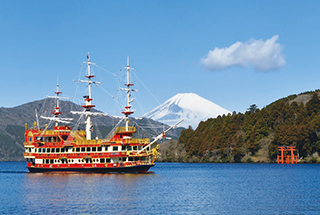 Lake Ashi

Lake Ashi, symbol of Hakone. On clear days, World Heritage Site Mt. Fuji is visible from Hakonemachi-ko and Motohakone-ko ports.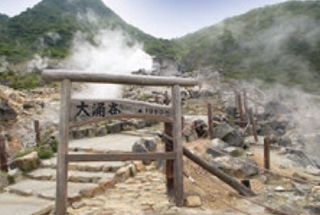 Owakudani

Ride the Hakone Ropeway for a stunning view of Mt. Fuji and the smoldering valley below. Also enjoy eating black egg which is said to extend your life by 7 years for each one you eat.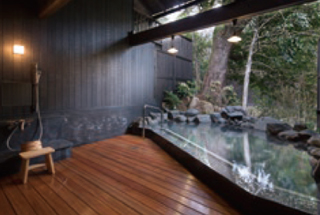 Hakone Yuryo

This traditional hot-spring resort offers one of the largest private open-air baths in the greater Tokyo area as well as meals cooked on a hearth and various relaxing facilities.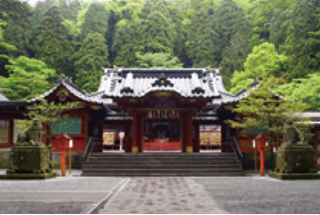 Hakone-jinja Shrine

Reputedly founded in 757, this shrine is where the Tokugawa and other samurai families worshipped. Its red tori gate is visible on the shore of Lake Ashi.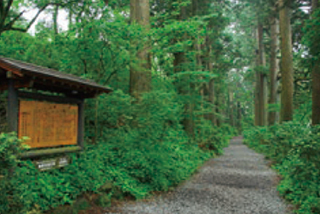 Cedar Avenue

Back in the Edo period when people traveled by foot, cedar trees were planted along this road for about 2km to provide travelers with shade from the sun and shelter from snow.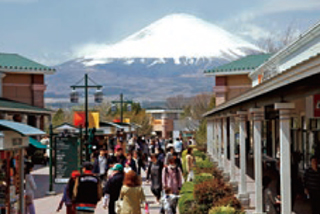 Gotemba Premium Outlets®

One of Japan's largest outlet malls, it features roughly 210 domestic and overseas prominent brand shops.
Recommended Places to Visit in the Kamakura and Enoshima Area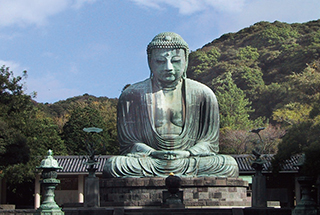 Kotoku-in Temple

This temple is famous for its colossal Great Buddha of Kamakura, which is 11.312 meters tall and can be entered by visitors.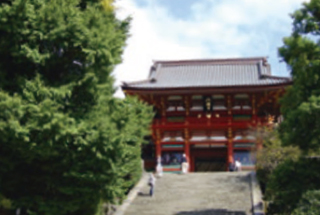 Tsurugaoka Hachimangu Shrine

Deeply associated with Minamoto no Yoritomo, the first shogun of the Kamakura shogunate, this shrine offers sightseeing spots including the main Shinto shrine and Maiden open pavilion.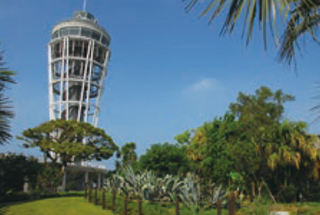 Enoshima Lighthouse Observation Tower (Enoshima Sea Candle)

The symbol of Enoshima Island, this 60 meters tall lighthouse observation tower offers a beautiful 360-degree panoramic view that takes in Mt. Fuji, the Tanzawa mountain range and Izu Oshima on sunny days.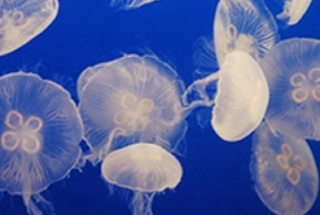 Enoshima Aquarium

This wide-open aquarium facing Shonan Coast offers a variety of attractions, including dolphin shows, sardines shoaling in Big Sagami Bay Tank and fantastic jelly fish shows.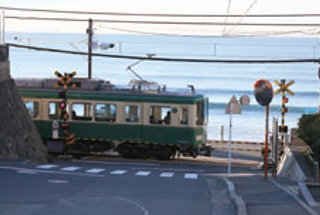 Kamakura Koko-mae Station

Kamakura koko-mae Station is considered one of the top 100 stations in the Kanto region for its picturesque scenery, which often appears on TV dramas and animations.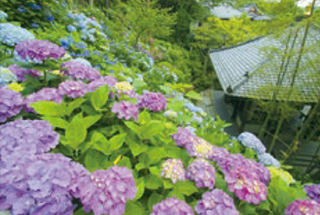 Hase-dera Temple

Many tourists visit this temple for the scenic view from its observation deck and enjoy the surrounding hydrangeas and sweet flags in early summer.
Recommended Places to Visit when Taking More Side Trips from Shinjuku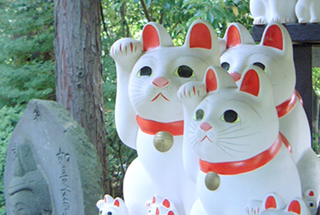 Gotokuji

According to a legend, the auspicious temple Gotokuji is where the custom of the maneki-neko (beckoning cat) got started.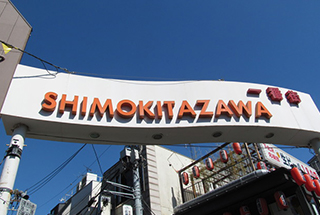 Shimo-Kitazawa Shopping District

This shopping district has many shops with an original flair.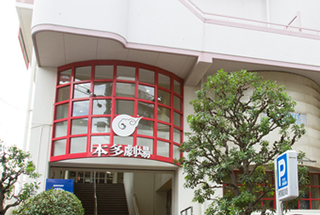 Honda Theater

The Honda Theater is home to a famous troupe and actors.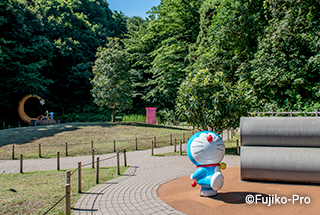 Fujiko F. Fujio Museum in Kawasaki City

Works by Fujiko F. Fujio, the world-famous creator of "Doraemon," are on display here.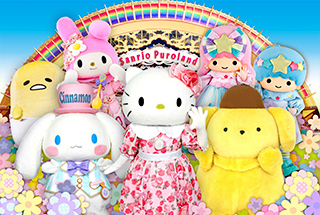 Sanrio Puroland

Kids and adults alike will be thrilled watching the show in this theme park with popular Sanrio characters, including the internationally famous Hello Kitty.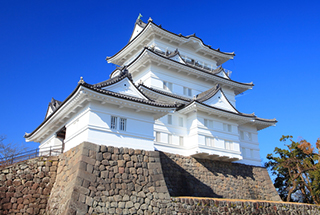 Odawara Castle

The most representative historical site of the area, this castle was said to be impregnable
Suggested ItinerariesView All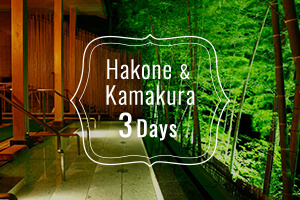 Board the Odakyu Railway for a three-day, two-night tour of the line's best sightseeing locales! The quaint atmosphere of Hakone, the historical capital of Kamakura, and the lovely coastal views of Enoshima—you can see them all with your three-day Hakone Kamakura Pass.
There are many locations along the Odakyu Line known for their spiritual power.

A course well suited for active travelers, where the charms of Hakone, such as the magnifi cent Mt. Fuji, the talked-about the museum and onsens (hot springs), can be experienced in a day.

A 3 day course which will take you to the Fuji area, where you can enjoy a good view of Mt. Fuji, from Hakone. You are sure to enjoy not only sightseeing, but shopping and amusement park as well.

Odakyu Limited ExpressRomancecar
With just the addition of a limited express surchage, use your Discount Pass to enjoy the relaxed comfort of the Romancecar with reserved only seating. See the website for fares, sales locations and other information.

80 minutes
Browse vacant seats for Limited Express Romancecar


Online Purchase System