In order to make station use easier for the blind, all of our ticket vending machines are equipped with Braille, and tactile information boards providing information about the location of ticket gates and ticket vending machines are available at all stations. We have also installed tactile walking surface indicators and guidance chimes that make a sound at the ticket gates.
Also, we are working on adding bird chirping noises for guidance to the stairs leading from the platform to the exit.
Text Communication Devices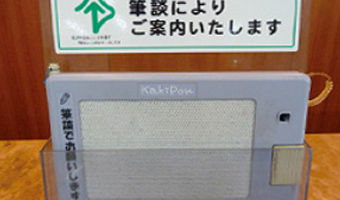 Devices to enable deaf people and the hard-of-hearing to communicate are installed at the ticket gates of all stations.
Baby Facilities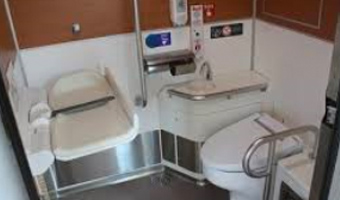 Devices to make it easy to change baby diapers are installed.