At the Station
At the station, check the destination, departure time, train type and platform on the electronic information board.
Please line up behind the yellow lines while waiting.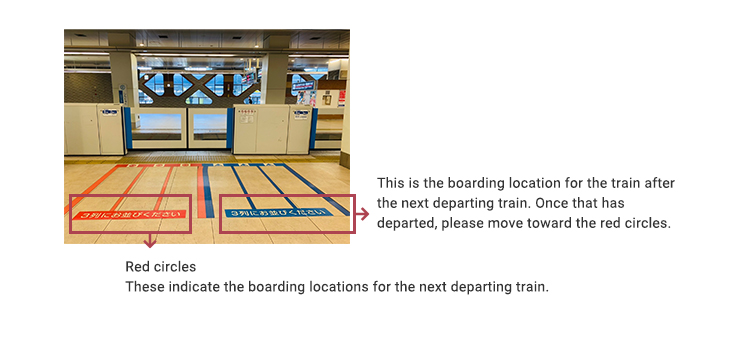 Notes:

1. If there are boarding location signs on the platform, please line up at the appropriate sign.
2. Some stations may have platform screen doors.
3. When the train arrives, please allow deboarding passengers to exit before boarding.
After Getting off the Train
Please look for destination information after getting off the train (see photo). Look for signs to your desired exit or the nearest exit. (In Japan, up arrows generally mean "further on" and down arrows mean "immediately ahead.")
Put your ticket in the ticket gate near the exit. One-way tickets are not returned. Discount Passes are returned at the far end of the ticket gate. Round-trip tickets will also be returned on the outward portion of the trip. Remember to pick these up on your way out.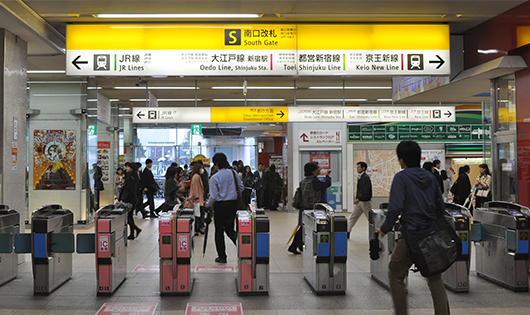 Fare Adjustment
If the fare on your ticket is insufficient, please obtain a ticket with the adjusted amount at a nearby fare adjustment machine or a station official. The fare adjustment machines have an English button at the upper-right part of the screen for English display.
Following the on-screen instructions, insert your ticket and pay the indicated fare shortage. An adjsuted ticket will be dispensed for exiting the ticket gate.